Employment & Careers
The most important resource and asset our company has is its people. We employ some of the most skilled and experienced foundry workers in the nation, but are constantly looking to add qualified and capable employees to our team. Our hourly workforce is represented by the United Steelworkers Union, Local Union 8183, Unit 27. We are proud to continue to work in partnership with the Steelworkers, with our relationship dating back to 19XX.
Current Job Listings
At present, BVA has the following career opportunities available:
JOB POSTING:
Shakeout Operator / Alternate Grinders
LOCATION:
Monaca, PA
POSITION DETAILS:
Full Time position.
Two shift operation – Overnight shift is Sunday thru Thursday, 10:00pm to 6:30am, Daylight shift is Monday thru Friday, 6:30am to 3:00pm. Must be able to work either shift.
COMPENSATION:
$11.66 per hour to start (per Union Contract). Potential incentive pay of $.35 per hour & shift differential of $.30 per hour. Potential for overtime hours/pay.
OTHER INFORMATION:
Benefits include: 9 paid holidays, paid vacation up to 4 weeks, health care, pension plan, vision insurance, sick & accident insurance, life insurance – All after completing qualification hours.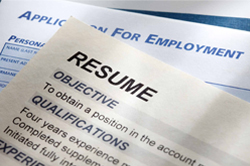 APPLICATIONS & RESUMES
If you are interested in employment opportunities with BVA, please visit our office and plant to apply. Applications are available and will be accepted Monday thru Friday, 8:00am to 4:00pm. If you would like to send us your resume and work references before completing an application, please mail to the address below or email us at: ron@bvalley.com
Beaver Vally Alloy Foundry Company
4165 Brodhead Road
Monaca, PA 15061-2496
Phone: 724-7751987
FAX: 724-775-1474
Email: cast@bvalley.com